Arahova (Arachova) - Distomo - Ossios Loukas - Distomo - Antikira - Desfina - Kira - Itea – Delphi – Arachova.
This route offers an element of Byzantine Greece while combining both mountain and sea.(see the maps)
Taking the same road once again to Arahova, turn right this time at the signpost for Distomo, a market town with significant archaeological findings that played a major role
in the Revolution of 1821, and Ossios Loukas, a monastery built on the slopes of Mt. Helikon.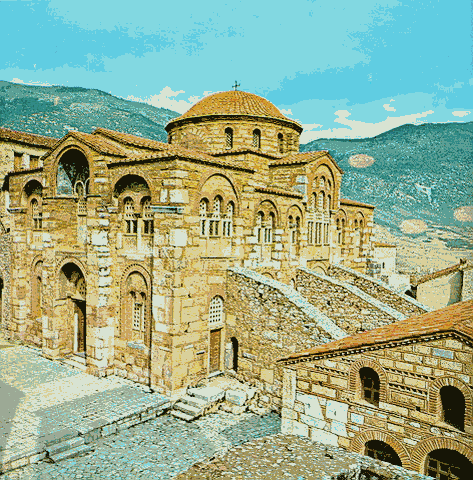 Ossios Loukas is one of the most important examples of Byzantine art and architecture in the country. The main building is an octagonal church with a dome; it functions today as a museum. On the northern side lies the smaller church of the Dormition of the Virgin.
---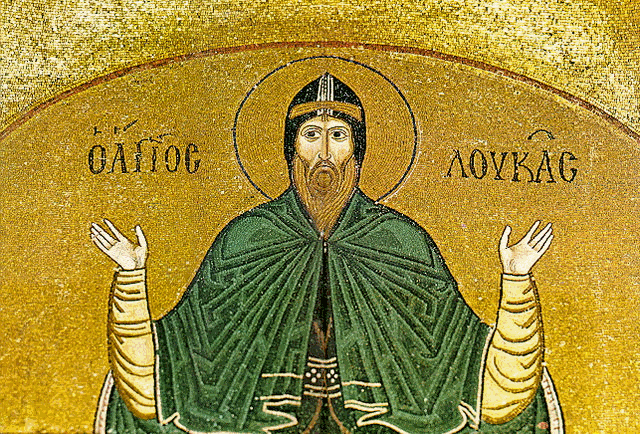 The monastery contains remarkable 11th century mosaics, frescoes from the same period and icons painted by Michail Damaskinos (16th é.).
---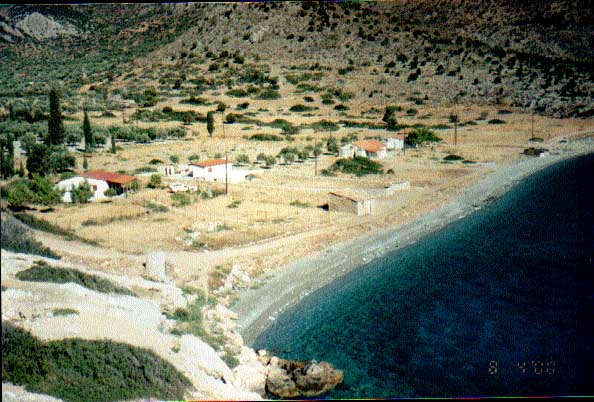 Returning to Distomo you can go your way down to the sea, stopping first at Distomo Beach (Aspra Spitia) and continuing on to the seaside village of Andikira its lovely beache Agios Isidoros and exceptionally fine anchorage in ancient times.You can continue the way up and then down to the sea you will find beautiful beaches Potamoi, Valtos, Prosakos, Agios Andreas and Gialinamos.
---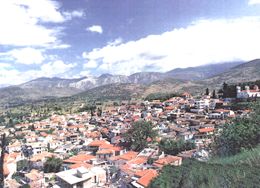 The road proceeds up the slopes of Prophitis Ilias to the mountain town of Desfina, which has a strong local colour and sense of tradition.From Desfina the road descends towards the Gulf of Itea, arriving at the seaside village of Kira and its lovely beaches. The village occupies the site of ancient Kira at the mouth of the river Pleistos. The itinerary passes through Itea to wind up in Delphi, and then Arahova, our starting point.
Useful information and telephone numbers
Athens - Delphi 167 km.
Athens – Arachova 157 km.
Buses from Athens: 260 Liossion St., tel.: (01) 83 17 096.
Delphi Museum: tel.: (0265) 82 312
Distomo Museum: tel.: (0267) 22 000
European Cultural of Delphi - Athens office: tel.: (01) 72 33 943
Turist Police Station, Delphi: tel.: (0265) 82 220
Turist Police Station, Arahova: tel.: (0267) 31 333
Turist Police Station, Amfissa: tel.: (0265) 28 223
Parnassos Ski Centre: tel.: (0234) 22 689, 22 695
Sking and Mountain Climbing Association of Amfissa: tel.: (0265) 28 577, 29 201