Arahova (Arachova) -Delphi - Itea - Galaxidi - Eratini - Agios Nikolaos.
This tour and after Delphi, keeps exclusively to the coast and takes you through the charming villages on the Gulf of Itea and exquisite landscapes. (See the maps).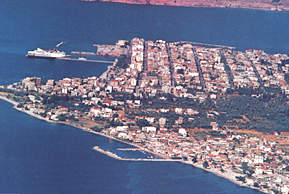 The first stop, before reaching the coast and after Delphi, is Hrisso (ancient Krisa), a village of tall plane trees, burbling spring and a glorious view of the Amfissa olive grove. Next stop is Itea, an important summer resort and commercial harbour, which owes its name to the Greek word for willow tree. It is built near the harbour of ancient Kira, an early Helladic settlement.
---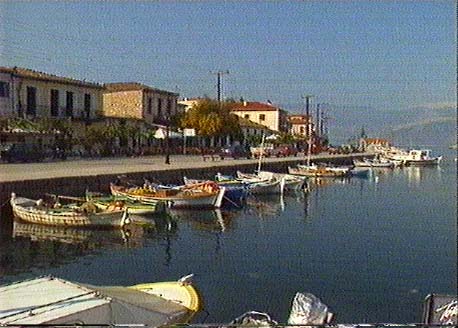 Galaxidi is next, set in a tiny fjord in the site of ancient Oianthi. In the 19th century it knew great prosperity from shipping.
Today it is a delightful popular holiday spot both in summer and winter thanks to its well-preserved traditional architecture and its amenities for visitors.
The fourth stop is Eratini (ancient Kolophona), a fishing village on the sea ideal for bathing and summer pleasures. There are remnants of an ancient fortress near Marmara.
Last comes the port of Agios Nikolaos, from which those desiring to cross to the Peloponnese and pursue their explorations further south may catch a ferry- boat.